LARGEST TITANIUM INVENTORY
IN NORTH AMERICA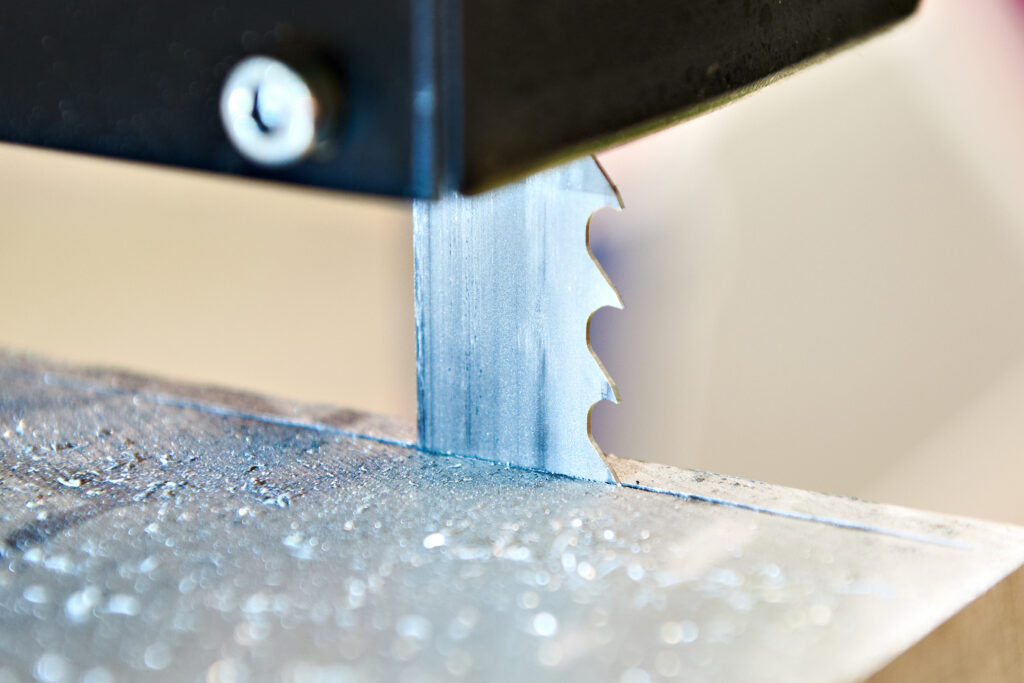 Our plate saws can handle titanium up to
17" high and 155" long
Titanium Processing Center (TPC) is a Complete Stocking Distributor and Service Center of DOMESTIC / DFAR compliant material with original mill test certificates for complete traceability. TPC carries titanium in a wide variety of grades and sizes that fit a wide range of specifications. In addition to DOMESTIC / DFAR compliant material, we also carry imported stock. You can be assured that our products will meet your needs.
Titanium Processing Center (TPC) serves the Aerospace, Power Generation, Marine, Oil & Gas, Medical, and Military industries. TPC is an ISO 9001 and AS9100 certified company.
At Titanium Processing Center (TPC) we offer a wide range of value-added services to ensure you get the best titanium products that fit your requirements. Our plate-sawing services help make us a complete source for titanium products.
Titanium plate is one of the hardest materials to cut, but we understand the properties of the metal and have the correct tools to work at higher speeds while still making accurate cuts with clean-edge finishes. Not only is proper equipment essential to ensure a clean cut, but operators also need to pay close attention to cooling the titanium throughout the process in order to avoid overheating. We are well versed in the most effective techniques, and always follow best practices for plate sawing and other titanium alloy finishing services, such as waterjet cutting and shearing.
For example, we understand the importance of low cutting speeds when using a mechanical saw because doing so ensures that the blade won't get too hot. We also know how to handle more advanced methods of cutting, such as waterjet. These can offer greater precision and produce a cleaner finish in most cases, as long as they are properly executed. Our comprehensive in-house knowledge enables us to offer multiple options to meet our customers' needs and schedules.
Companies across multiple industries depend on our experienced plate processing center to provide the expertise necessary to guarantee the best results. Our capabilities include sawing metal for use in the aerospace, oil and gas, defense, marine, medical and automotive industries, among others.
DO YOU HAVE ANY QUESTIONS?  FOR ALL TITANIUM GRADES PER AMS,  ASTM, MIL-T, ASME SPECIFICATIONS, DFAR COMPLIANT, OR IMPORTED MATERIAL, PLEASE CONTACT TITANIUM PROCESSING CENTER FRIENDLY SALES TEAM AT 888-771-9449, SEND AN E-MAIL, OR SEND US AN INSTAQUOTE

LARGEST TITANIUM INVENTORY
IN NORTH AMERICA